Good afternoon CUPE 3570,
We hope that your enjoying a much needed break this summer.
As we are nearing the date of the announcement regarding our September Start Up Plan, August 26th, we understand that there are many questions to be had and we continue to work on your behalf to pass on any of your concerns and considerations.  There will be a Public Meeting on August 12th at 6:00 pm with School District 69 Management Staff and Trustees.  Please check your emails for that link.
There are some very informative links as well to help assist you with understanding what we, as SD employees, are going to be returning to in September and how your union has your back.
Note from K-12:  Many of you may know that CUPE BC President Paul Faoro was a guest on the Mike Smyth Show on CKNW on Friday last week talking about the September Restart Plan for BC Schools. Paul talked about the importance of Local Safety Plans, the vital work custodians and support staff do to make schools safe and inclusive, as well as the hard work and dedication Education Assistants bring to the classroom every day.
I've attached the transcript of the interview for your information and you can listen to the program here.   The discussion on the restart begins at 00:56. I encourage you to share this with your members.
It will also be posted on the bcschools.cupe.ca webpage.
The bcschools site is a great place to start when looking for information pertaining to K-12 throughout the Province during and after this pandemic.
Hoping that you are all safe and healthy.
In Solidarity,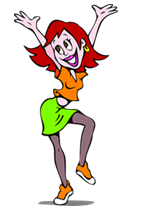 Sherrie Brown
President, CUPE Local 3570